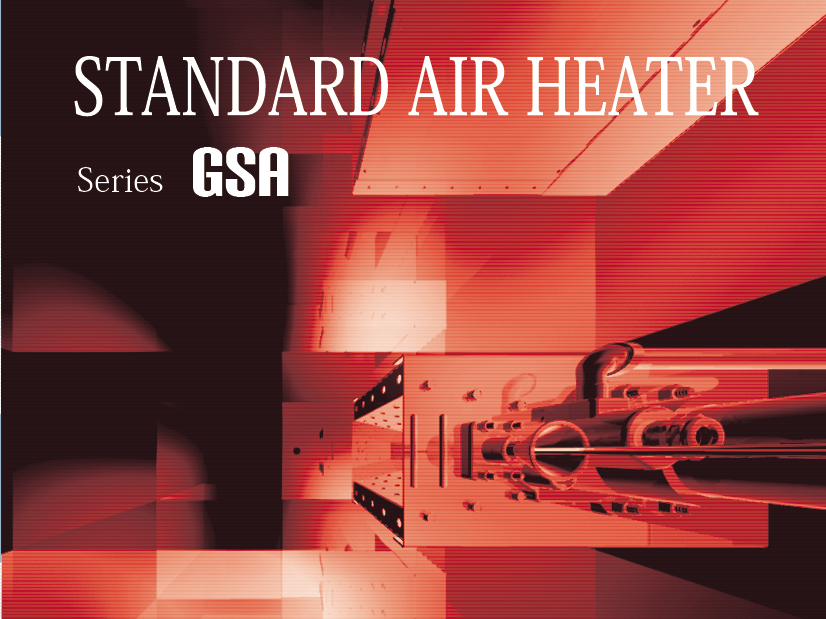 NEWS
Air Heaters Featuring High Performance, High Reliability and Low Cost, Series GSAⅡ, Now on Sale


We are excited to announce this release to immediate sales of the new generation hot air heaters -GSA- that can be used for hot air dryers, such as in paint drying/curing industries, paper industry, printing industry, fabric dyeing industry, leather industry, environmental indusutries, virtually in all of industries where heated fresh air or recircualted air is required for processes in production flows. GSA has been intensively designed toward easeness of maintenance works, which is nowadays continually emphasizing to ensure safe and stable productions. This requirement or mandatory for the near future needs totally new approaches for duct-in burner systems, usually installed inside of process air ducts. Our solution, the first technology in the world, is the pull-out mechanism. All component inside can be pulled out for maintenace. Along with another principal technology, surface mounting of all compoent installed outside being faced to the access side, maintenace works can do immediately without wating time of cooling down enough for engineers to enter into heater chambers. These conditions created by GSA insures operators and workers positive and high quality maintenance works. Dependent on specification you choose, all valve component and materials can be fabricated in accordace with all major standards or codes in the world. GSA consists of 10 variation in size in terms of heat release from 118kW to 1.2MW. A variation of sectional shape of the chambers is 6, 500mm x 500mm, 700mm x 700mm, 900mm x 900mm, 500mm x 700mm, 500mm x 700mm and 700mm x 900mm. All GSA has 1500mm long. For more details, click here.

1910MK5 4Lane Dual Chamber SMT Reflow oven has appeared !

Bifurcated (Dual) chamber reflow oven allows 2 different thermal profiles to run simulataneously in the same reflow oven foot print. Improved temperature uniformity across the process width with shorter heater modules, +/-2-c improved on the single chamber option. Process flexbility, repeatability and stability improved. Allows servicing on one chamber while the other is in production.